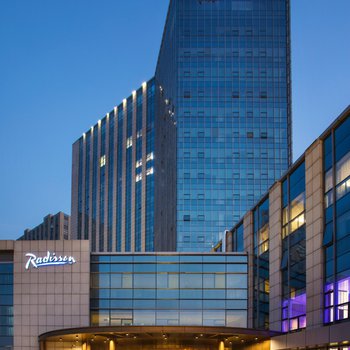 The Radisson Suzhou is one of the newest hotels in Suzhou, having opened in 2018.
The hotel is approximately 18km away from Suzhou Railway Station. Traveling to and from the railway station is easy with Suzhou Railway Station located approximately 18km away. The nearby area boasts an abundance of attractions including Dashi Mountain, Shushan Ecological Village and Yueshui Village.
In their spare time, guests can explore the hotel's surroundings. Travelers requiring pickup service can book this directly through the hotel. Airport pickup can be arranged by the hotel upon request. For those driving themselves, parking is provided on site.
Our guests rate this hotel as one of the best hotels for cleanliness.